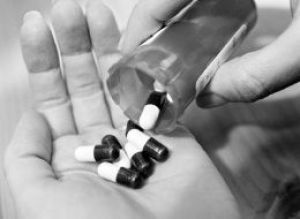 The Roller Coaster Relationship With An Alcoholic/Addict: When Do You Get Off the Ride?
Not soon enough and never! Relationships are difficult; whether it is the ongoing give and take of two people sharing their lives, understanding and communicating with our children or just getting along with co-workers and friends. Add to the mix a silent partner like drugs or alcohol, and the difficulty factor increases substantially.
So what or where or when is our breaking point? For everyone it's different.
Often guilt, shame, pity, fears of being alone or just plain laziness keeps us in relationships that we know are toxic; whether it is with an alcoholic/addict or not. We find ourselves exhausted at the end of the day from just doing our jobs, getting the kids to school or whatever life is throwing at us. Often, we just don't have the strength or energy to confront our partner or make waves if we witness their unstable or irresponsible behavior due to substance abuse. We have become numb to this kind of relationship and therefore have settled by bumping along the bottom holding on to an eyelash width of hope that maybe tomorrow will be different; either they will change or we might find the strength to change these circumstances ourselves.
I have compiled what I call The Pyramid of Change; 6 phases of the alcoholic/addict from the beginnings of irresponsible behavior to full blown wreckage. I will discuss 2 this week and 4 on my next blog.
Do you find yourself in phase 1 or 2…or way beyond?
Phase 1 – Regardless of what stage you are in a relationship, or whether you've started to become aware of your child's unfamiliar behavioral patterns, something tells you that things are just not right. You are beginning to witness little, almost insignificant spikes of illogical behavior that you accept as mood swings, simple frustrations regarding work, school or just daily occurrences. It's no big deal, a passing interruption in what you are used to as a normal, stable life. You might mention something now and then about their behavior being a bit odd, but are easily appeased with their answer and things usually get back to normal…for a time.