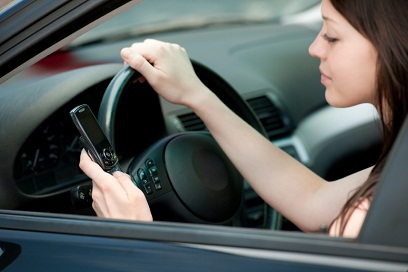 U.S. teens say they are more at risk by drinking and driving than texting and driving, a survey indicates.
State Farm survey, conducted Feb. 2 to 5 by Harris Interactive of 652 teens ages 14-17, including 280 who have a driver's license or permit, indicated fewer teens view texting while driving as leading to fatal consequences compared to drinking while driving.
Of 14- to 17-year-olds who intend to have or already have a driver's license, the survey found that 35 percent strongly agreed that if they regularly text and drive they will be killed someday, while 57 percent strongly agreed that regularly drinking while driving would be fatal.
The survey also found 57 percent of U.S. teens with a driver's licenses admitted to texting while driving.
Chris Mullen, director of technology research at State Farm, said academic research indicated the consequences of texting while driving can be as severe as drunk driving. In fact, research seems to have little impact on teens because the 2012 survey results were virtually unchanged from a similar 2010 State Farm survey.
Teens who refrained from texting while driving were much more likely to report having frequent talks with their parents about safe driving.
No survey margin of error was provided.