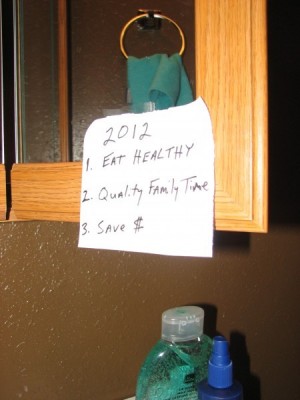 SIOUX CITY – Research on New Year's Resolutions — and the ability to keep them — vary nearly as much as the resolutions themselves.
However, it appears most reach the same conclusion: We aren't very successful when it comes to keeping the weight off, living healthier, exercising more or drinking less.
New Year's Resolutions are popular to make, and just as popular to chuck. Most who track these kinds of things note that 80 to 92 percent of us fail to keep a resolution, oftentimes failing before the calendar turns to February.
Why is that?
Matt Cihak, a clinical supervisor at Jackson Recovery, has been in the health field for a decade. He has seen resolutions this time of year come and go. Go, mostly.
This time of year is a popular one for people to signal a "fresh start." It isn't just the fact we turn the calendar to another year. We are also surrounded by family members, fun-seekers and temptation, be it food or drink. Many people end this week with more than a few regrets about their consumption.
"And for a lot of people, the holidays approach and it can be a stressful time," Cihak says.
"My impression is that typically when people make a New Year's resolution they are unsuccessful," he adds. "For a lot of people, it's probably something they genuinely desire. They want to change, but they don't really have a plan in place."
Writing "Eat Healthy" on a piece of paper and sticking it on the bathroom mirror doesn't really constitute a plan.
However, that is a starting point. Cihak said to start with a goal, but put a timeline on it. If you want to "Eat Healthy," make sure you "Eat Healthy" that day. Don't make the timing, as Buzz Lightyear says, "to infinity and beyond."
"At Jackson Recovery we work with people with addictions," he says. "And it's not enough for them to say, 'I want to stop drinking.'
"We help patients develop a plan for success. We put their goal down on paper in treatment format."
In effect, that means the goal is narrowed. Making the goal smaller, realistic and attainable naturally increases the chance you'll achieve it.
The Alcoholic Anonymous creed focuses on taking things one day at a time. Cihak banks on that approach.