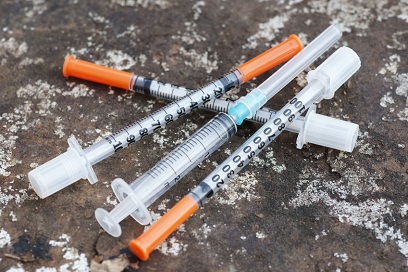 Ohio, Kentucky and Indiana are seeing an increase in heroin use as pain clinics known as "pill mills" have begun to shut down, making prescription opiates more difficult to obtain. Ann Barnum, Senior Program Officer, Substance Use Disorders at The Health Foundation of Greater Cincinnati, says several communities in the Ohio River Valley are taking steps to fight opiate abuse.
According to Barnum, four people died every day of an opiate overdose in Ohio in 2010. Officials responded by cracking down on pill mills, the minimally regulated pain clinics that prescribed a tremendous number of prescription opiates. Barnum notes in ruralScioto County, Ohio, the 10 pain clinics along the banks of the Ohio River prescribed 35 million pain pills a year, equivalent to 460 pills for every man, woman and child in the county of 76,000 residents.
"We've been slammed by the prescription drug epidemic," Barnum says. "Now that we've closed down pain clinics, people who used to use drugs such as OxyContin, Percocet or methadone that were prescribed for pain relief have turned to shooting or snorting heroin." In Hamilton County, which includes Cincinnati, one person dies every other day from an unintentional drug overdose, she says.
"Some of them are young, and some are older adults who get a prescription for a narcotic and don't understand their tolerance level, and don't know they can't use these pills with other medications, or mix them with alcohol."
In the past several years, treatment programs in the area have seen a shift from predominantly cocaine, methamphetamine and alcohol, to heroin and prescription drugs, according to Barnum. "It's only taken two or three years to go from 20 percent of clients being on heroin or prescription drugs to 80 percent," she notes. Read More…