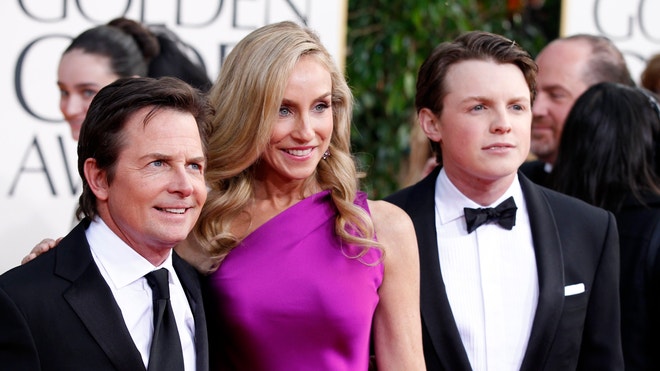 With his new sitcom, "The Michael J. Fox Show," actor Michael J. Fox has finally found a way to revive his acting career by making his Parkinson's disease a part of the plot line.
But the 52-year-old revealed to Howard Stern that when he was first diagnosed with Parkinson's, back in 1991, he struggled with the news and began "self-medicating."
"My first reaction to it was to start drinking heavily," he said. "I used to drink to party, but then I was drinking alone…Every day."
Fox said therapy helped him deal with emotional affects of the diagnosis.
"It was about a year of a knife fight in a closet, where I just didn't have my tools to deal with it," he said. "But then after that I went to therapy, and it all started to get really clear to me."
His marriage to wife Tracy Pollan improved after counseling, he said.
"My marriage got great," he said. "And my career started to [take off again]."
"The Michael J. Fox Show" premieres on Thursday on NBC. Article Link…