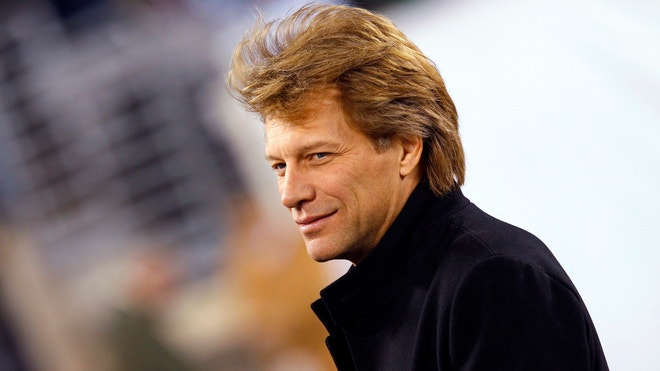 Bon Jovi awoke at 2 a.m. to a phone call that his daughter, Stephanie, had overdosed on heroin.
The rocker recently opened up about the November incident, which he called his "worst moment as a father."
"The first thing she said, I'm all right but then she said this is what happened. You wake up, you shake it off and put your shoes on and say OK, I am on the way home," the singer told The Daily Mirror
.
The 51-year-old rocker, until now, has remained silent for the most part on his daughter's overdose and subsequent arrest.
The singer's daughter was arrested on misdemeanor charges including possession of a controlled substance, possession of marijuana and criminally using drug paraphernalia.
The charges were later dropped, the Daily Mirror noted.
Bon Jovi also clarified that his daughter, Stephanie Rose Bongiovi, was not injecting the drug.
"She was by no means sticking needles in her arms. But there's a lot of synthetic stuff in the world and a lot of temptation and access and pressures that just a generation ago you and I didn't know about."
He added that he was not at all aware of his daughter's drug issues.
"I feel it was a terrible tragic lesson of life but I thank God every day because she is whole. It happened and it has gone. I know personally people whose sons and daughters, where it was a lot, lot worse. That could have been Stephanie."
Bongiovi is the only daughter of the "Livin' on a Prayer" singer, and is his oldest child with wife Dorothea Hurley. Article Link…