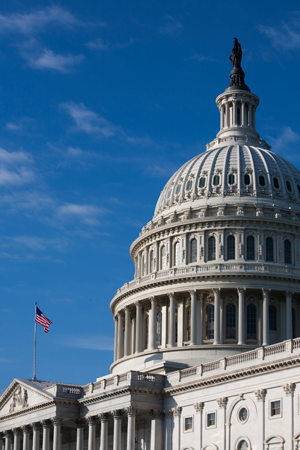 The Hazelden Betty Ford Foundation strongly supports passage of theComprehensive Addiction and Recovery Act, federal legislation that will help address the nation's opioid epidemic.
Over the past two decades in the United States, the use of opioids – the group of drugs that includes heroin and prescription painkillers – has escalated dramatically, with enormous human and financial costs to individuals, families and communities.
The Hazelden Betty Ford Foundation sees the devastating effects of opioid addiction every day at its 15 locations, and our observations in recent years have been consistent with a wave of sobering statistics that reveal a public health crisis that the Centers for Disease Control and Prevention (CDC) calls the worst drug addiction epidemic in U.S. history.
The bipartisan legislation, S. 2839, sponsored by Senators Sheldon Whitehouse, D-R.I., Rob Portman, R-Ohio, and Amy Klobuchar, D-Minn., would make $80 million available to states and local governments to expand drug treatment, prevention and recovery efforts. Among the provisions that would specifically target the opioid issue are grants to.
Broaden access to evidence-based opioid treatments, including medication-assisted treatment.
Create pilot programs to prevent opioid overdose deaths by providing training to law enforcement and other first responders on the use of Naloxone, an antidote for someone overdosing on heroin or prescription pain pills.

Establish national education efforts to prevent substance abuse, promote understanding of addiction as a chronic disease, and bolster treatment and recovery. These efforts would be focused on parents and caretakers, teenagers, college-age individuals, adults and older adults.

Expand disposal sites for unwanted prescription medications.

Provide alternatives to incarceration for military veterans, including treatment courts and peer-to-peer services.

Encourage the establishment of state Prescription Drug Monitoring Programs (PDMPs) to prevent overprescribing.

Promote services for pregnant and parenting women in the criminal justice system who use opioids and other drugs.
The Hazelden Betty Ford Foundation's Center for Public Advocacy (CPA) looks forward to providing input on the bill as it progresses through the legislative process and urges its stakeholders to contact their U.S. Senators to express support for the legislation.
"The opioid epidemic demands the attention of policymakers," said Nick Motu, Vice President and head of the Hazelden Betty Ford Foundation's CPA, "and we are grateful for the leadership in the Senate that is spearheading this important legislation."
Motu pointed out that, according to the Centers for Disease Control and Prevention, prescription painkiller overdoses more than quadrupled in the U.S. from 1999 to 2011, and heroin overdoses more than doubled, leading to about a half million emergency department visits in 2010 alone. While the newest CDC data shows prescription drug deaths dipping slightly in 2012, heroin deaths shot up even more. And deaths from drug overdose still outnumber those caused by car accidents, with an average of 110 overdose deaths per day in America and more than half of those involving opioids, according to the CDC.
Not surprisingly, opioid use disorders are also on the rise. Data compiled by the Substance Abuse and Mental Health Services Administration (SAMHSA) in 2012 showed treatment systems nationwide reporting a 500 percent increase in admissions for prescription drug disorders since 2001. All told, the National Institute on Drug Abuse estimates 2.6 million Americans had an opioid addiction in 2012. Millions more, while not addicted, also reported nonmedical use of prescription painkillers, according to the CDC.
These alarming increases in overdose deaths, addiction and misuse parallel, as one might suspect, a skyrocketing rate of opioid prescriptions and use. The CDC says prescriptions for opioid painkillers, or analgesics, have tripled in the past two decades. In 2012, 259 million opioid prescriptions were written, enough for every American adult to have a bottle of pills. Today, despite having only 4.6 percent of the world's population, the U.S. consumes 80 percent of the world's supply of painkillers, according to the American Society of Interventional Pain Physicians. Article Link…