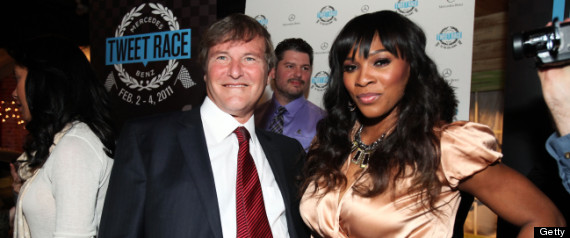 SAN DIEGO — Leigh Steinberg calls them "checkout days," when he would drink vodka from morning until night, often straight from the bottle.
Divorced and living alone for the first time, he'd drink while sitting on his balcony overlooking Newport Bay or while in bed, sometimes half-conscious.
He was arrested for DUI and again for public intoxication. In and out of rehab, he ended up on the doorstep of a treatment center for indigent alcoholics, but there wasn't a bed for him.
"So I had the ignominious distinction of not even being able to get into indigent rehab," Steinberg said.
Steinberg, the super agent who was the inspiration for Tom Cruise's character in "Jerry Maguire," had fallen so hard that in October 2008, he was arrested for investigation of being drunk in public after police received reports of a man "screaming and attempting to climb a hill" near Pacific Coast Highway.
In upscale Newport Beach in Orange County, those things get noticed.
Gone were the days when he had flown in chartered jets with boxing and Hollywood stars and shared limo rides with quarterbacks who had just won the Super Bowl. During one such ride, a dehydrated and excited Steve Young, the newly crowned Super Bowl MVP, threw up on Steinberg's and Kerry Collins' shoes.
In a series of business and personal setbacks that started 10 years ago, it all began to go wrong for Steinberg, who had always had a squeaky clean image. A powerful agent since 1975, his all-star stable of clients included many who would become NFL Hall of Famers, including Young, Troy Aikman, Warren Moon, Howie Long, Thurman Thomas, Derrick Thomas and Bruce Smith. He pioneered the concept of voidable years in contracts, secured huge signing bonuses for his clients, prodded players to do the right things off the field and is estimated to have earned well more than $100 million.
Now, the enduring "Jerry Maguire" catchphrase, "Show me the money!" rings hollow.
Late Wednesday, Steinberg, 62, filed for personal bankruptcy protection. The papers show assets of $483,500 and debts of more than $3.1 million. Steinberg said his attorneys are likely to amend the filing with more debts.
The filing shows an average monthly income of $3,583.33 and average monthly expenses of $3,580, for a net monthly income of $3.33.
Court documents show he owes the Irvine Co. $1.4 million in back rent for his Newport Beach office space, $450,000 to former NFL player Chad Morton and $90,000 to longtime client June Jones, the coach at SMU. He owes about $100,000 in various taxes and $50,000 in credit card purchases.
Among the assets Steinberg listed are $475,000 in stock in Kool Systems, a flat screen television worth $1,000, $150 in clothes, $50 in personal memorabilia and a 2001 Mercury Mountaineer worth $6,700.
Not quite a month earlier, an arrest warrant was authorized – but never issued – after Steinberg missed a hearing in a case involving the Irvine Co. debt.
He had let his agent certification lapse and can't represent NFL players until he can resolve the tangled case that started when an employee took a $300,000 loan from Morton in 2003.
Steinberg said he actually hit bottom two years ago. It's only now that the depth of his problems is coming to light.
"The reality is that I'm 663 days sober today," Steinberg said Thursday. "The irony is, this all should have happened two years ago. In other words, the scrutiny, bankruptcy, those stories are like two years after the fall; 663 days after my bomb, after I hit bottom. … The wreckage we're dealing with is wreckage from the years of drinking."
Young said it's been a few years since he's been in touch with Steinberg.
"After this last little spate of publicity, I really want to get reconnected with him," Young said in a phone interview.
"He's got such a good heart, and he just struggled with this addiction," said Young, who added that Steinberg was more like a big brother than an agent. "It's been hard, obviously, to watch and I just, oh boy, it's tough even telling you about it. But it seems like he's kind of starting to make the right kind of moves and get it back again in the right place the best he can, and I'm really cheering for him."
Steinberg said he takes responsibility for everything, including his debts.
"I'm responsible for my drinking," he said. "There are circumstances, but they're not excuses. Nothing is an excuse. No one poured alcohol down my throat."
The series of events that staggered him began when he sued former partner David Dunn, who took dozens of NFL player clients and formed his own agency.
Although he won $44 million, "That was a tough experience to go through," Steinberg said.
Steinberg said he and his wife lost two homes due to mold, the result of flooding, and their two sons were diagnosed with retinitis pigmentosa, which leads to blindness. His father – "The rock of my life" – died in 2004. Steinberg said he also lost "a fair amount of money" in an Internet investment.
"It was like the curses that Moses fed on the Pharaoh," Steinberg said. "You know, locusts, river of blood, darkness and eventually leading to the first-born."
He separated from his wife in 2006 and then got divorced.
Steinberg, who was Ben Roethlisberger's first agent, said it was the first time he had lived on his own.
"I was horribly distraught; having lost my kids, not being able to see them regularly, living in an apartment," he said. "And I found out that it was legal to do a very strange thing during the day, while it was light outside: One could consume alcohol. In the past I might have drank late at night. And let's say this, I entered a world that was a Disneyland of drinking. You know, at Super Bowl parties and league meetings and hanging out with players. I mean, alcohol was rampant. And so, I didn't feel like I was doing anything much different than anyone else."
Steinberg said that's when he began "to episodically check out."
He never drank at the office. "But I might not be at work for a day, or not be at work for two days. And so it started to undermine my oversight, reliability, and I went to several rehabs, but they didn't work," he said.
Steinberg said he finally dried out through the Sober Living program.
Having been admonished by those close to him to focus solely on sobering up, his debts turned into lawsuits and a series of default judgments.
Steinberg said his career has been badly damaged by the Morton case. In 2003, without his knowledge, one of Steinberg's employees took a $300,000 loan from Morton. Morton fired Steinberg as his agent and later sued, saying Steinberg and his employee defaulted on the loan.
Steinberg said he's made repeated offers to repay the loan, but Morton's representatives – who were on the losing side in the lawsuit against Dunn – have insisted on collecting money without informing the NFL Players Association that the matter is settled.
Until that happens, Steinberg said he can't get recertified.
"The subtext of it is that as long as I'm out of business, I can't compete with that agency. At some levels it seems like it's less about repaying him and more about the interest of the agents," Steinberg said.
Morton's representatives didn't return emails seeking comment.
"I can represent players in every sport except football," said Steinberg, who has been busy writing books, speaking on topics such as concussions and teaching a sports law class at UC Irvine. "There are many other things in the world I can do. But what I've been trained to do, and have had success doing for almost 40 years, is working with young men to stimulate their best values, help them adjust to their careers and post-careers and start charitable programs.
"It's disorienting," he said. "There was a routine for years: the season, the bowl games, the postseason, free agency, the draft, summer negotiations. There's a rhythm to it. The Pro Bowl and the rest of it, the league meetings. While I don't think I would go back to the days of having 150 athletic clients, you know, I still have an interest and a passion for representing athletes."