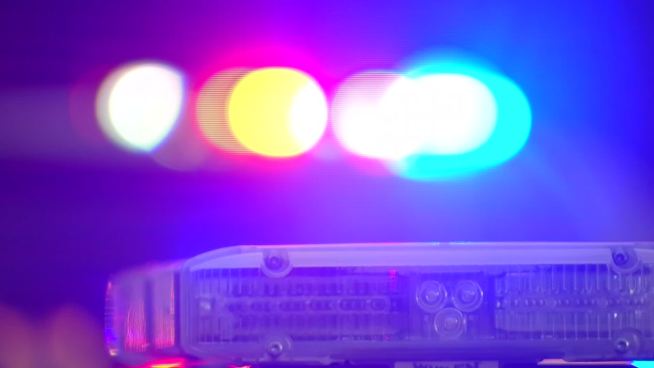 In a DWI incident that recalled last year's "Why was the helicopter flying so low?" debacle, a 25-year-old Montgomery woman has been jailed after police said she drunkenly rear-ended a police Blood Alcohol Testing Van.
According to the Montgomery County Police Reporter, a county sheriff's deputy was attempting to subdue another DWI suspect on Research Road at 2 a.m Sunday. After this suspect tried to kick out one of the cruiser's rear windows, the officer called for backup, and the BAT Van was the first to arrive, followed minutes later by a second police car.
According to the Police Reporter, all three had their emergency lights on and were on the shoulder of Research, but that did not stop 25-year-old Calli Dretke from first slamming into the BAT Van, causing extensive damage, and then clipping both patrol cars.
One of the cops, a deputy named Jones, tried to avoid Dretke's car by jumping atop his unit, but he didn't quite make it out of the way. His leg was broken, but he is expected to make a full recovery.
Which might be more than can be said for Dretke's reputation, which will take some time to rebuild. Up until this incident, her life appeared to have been flawless. No criminal record, a cutesy Pinterest page, a wedding to a Houston firefighter.
According to her LinkedIn profile, she is the director of marketing and community relations at Huntsville Memorial Hospital.
Taking out a good chunk of a DWI task force and drunkenly causing cops to become hospital patients does not seem like something Dretke's bosses would be willing to simply shrug off as youthful indiscretions, if the allegations are proven correct.
But this could have been so much worse for all involved, so at least she has something to be thankful for, even as she has been charged with felony intoxication assault of a police officer. She spent yesterday in Montgomery County Jail in lieu of $50,000 bond.
Read more…