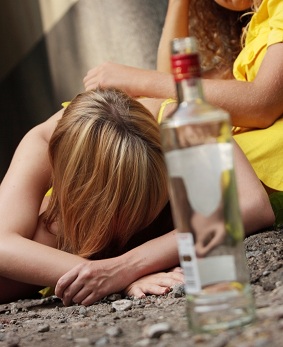 Raising alcohol excise taxes can help deter young people from drinking, according to a leading expert on preventing drinking in youth.
"These taxes prevent and reduce drinking and death among young people, as well as among heavy drinkers," says David H. Jernigan, PhD, Associate Professor and Director, Center on Alcohol Marketing and Youth (CAMY), Johns Hopkins Bloomberg School of Public Health, who has conducted research on the effect of the taxes.
He notes that Maryland, which increased its sales taxes on liquor in 2011 from 6 percent to 9 percent, is a good example of how community coalitions can work together to translate research into action. The passage of the state alcohol sales tax increase was the first rise in spirits taxes since 1955, and the first increase in the beer and wine tax since 1972.
"When alcohol is cheaper at the corner store than milk, orange juice or sometimes even water, it sends young people the wrong message," Jernigan says. "It makes alcohol look like an ordinary commodity when it is not." He notes that prices on alcohol used to be much higher than those on other beverages. The most important factor in the price drop has been the inability of alcohol taxes to keep up with inflation. Read More…