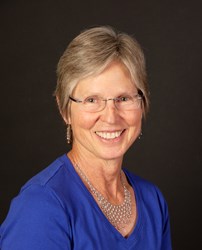 "From the Edge of the Cliff: Understanding the Two Phases of Recovery and Becoming the Person You're Meant To Be" by Colorado author Dr. Dawn V. Obrecht M.D. is scheduled to be released as an audiobook by producer and publisher, Brook Forest Voices, on February 1, 2014 with narration by Tara Saltzman.
"From the Edge of the Cliff" was the Gold Medal winner of the Colorado Independent Publishers Association (CIPA) award in the Health & Fitness category. It provides addicts, families, and doctors with practical lessons on how to understand and successfully navigate the two-phases of recovery from drug and/or alcohol addiction. It's also a real-life story of someone who has used these same lessons to maintain 28 years of successful recovery.
Dr. Obrecht, "DocDawn" as she's known to her patients in Steamboat Springs and throughout Colorado, is a graduate of the University Of Maryland School Of Medicine and did an internship in general surgery and residency in emergency medicine. She has been the medical director of a chemical dependency unit and is a professor at the University of Colorado Health Sciences Center, where she has instructed in the fields of Family Practice and Addiction Medicine. Dr. Obrecht was in the first group of 500 physicians in the U.S. to become certified by the American Board of Addiction Medicine in 1986.
Allen Berger, Ph.D and author states, "It is rare to find someone, especially a medical doctor, who is willing to be open and honest…her insights are enlightening and inspiring. You will learn much from Dawn in this book which is a must read for anyone who is willing to trudge the road less traveled." Article Link…