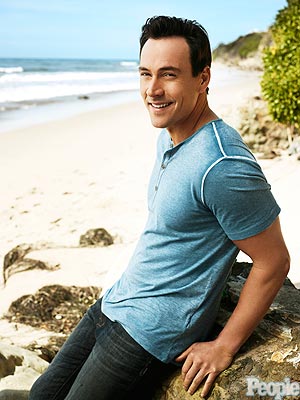 Actor Chris Klein is speaking out on an illness that nearly cost him his life – alcoholism.
The "American Pie" star tells People magazine that had he not checked himself into rehab in 2010, there's a very real possibility he would have checked out completely.
"I would have died," the 33-year-old admits. "I think about that every single day."
Klein says his troubles began when he first started grappling with fame. "It was nothing short of magic," he says, recalling his hunk status as the breakout star of 1999's "Election" and "American Pie."
Partying led to drinking, which led to two DUI arrests and a jail sentence.
The Illinois-born, Nebraska-raised actor says he knew if he didn't turn his life around he stood to lose everything – and so he got his act together.
"It got to the point where I was a fragile shadow of the young man that came into this business," he says. "Today, I'm the luckiest guy alive."
Klein says he has now been sober for almost 19 months.
He reprises his role as the Oz in the "American Pie" sequel "American Reunion," in theaters April 6.